Home
The first newsletter of the year will be posted on Friday 6 July 2012.

The annual Lothians lunch will be on 20 July 2012 at the Steading in Edinburgh. All are welcome. Pay on the day.

The Committee were once again part of the commemoration of the Battle of St. Valery, held on Saturday 2 June this year. Information and photos will be uploaded by end July 2012.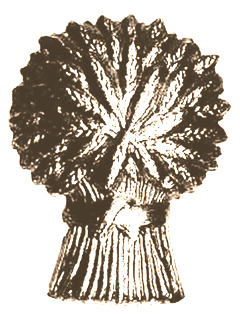 The copyright of photos on the website does not rest with the webmaster. Please request to use a photo prior to using it, particularly in formal publications.
This website is in memory of the 1st Lothians and Border Yeomanry in their 1939-1940 campaign. It does not cover the second line 1st Lothians (1940 - 1945) or the 2nd Lothians and Border Horse, although mention is made of these regiments here.
The 1st Lothians and Border Yeomanry are also known as 'The Lothians' or 'L&B' or 'L&BY' and even the 'Loathsome and Bloodies'! or 'Laugh and Be Happy'.
This website would not be what it is without the many contributions from ex-Lothians, family and friends. Thank you, all of you, for your generous time, photos, information and memorabilia.
You are welcome to comment on the information in this website and to add any memories or information that you have about 1st Lothians and Border Yeomanry.
To comment, ask questions or generally chat about the Lothians, email LothiansKing@1stlothiansandborderyeomanry. co.uk.